iMQL®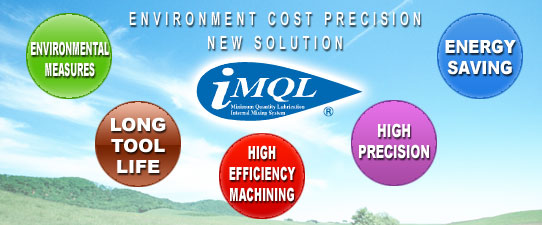 Minimum quantity lubrication system (internal spindle mixing)
Feature:Environmental Measures|Energy Saving
High-Efficiency Machining|High Precision|Long Tool Life

Minimum quantity lubrication system (internal spindle mixing)

MQL means Minimum Quantity Lubrication. This is a new machining method that delivers the required minimum quantity of lubricant mixed with air and performs machining through a continuous supply of this oil/air mixture to the tool tip. This method is also called semi dry machining, near dry machining (NDM), and MMKS.


MQL makes it possible to reduce the amount of lubricant to nearly zero. We HORKOS started first to study and develop, and created "iMQL®".


iMQL®: The lubricant and the carrier gas are separately supplied inside spindle and mixed near the cutting tool, and supplied through out of tool tip. iMQL® achieves cutting with no time-lag against frequent ATC, high speed spindle rotation, and high speed feeding.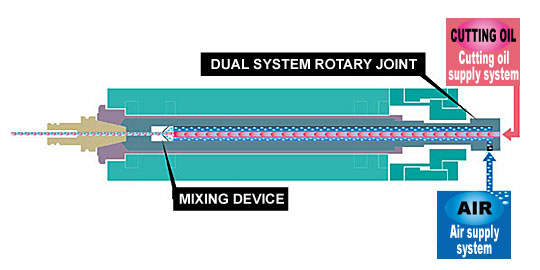 ---

Feature
Environmental Measures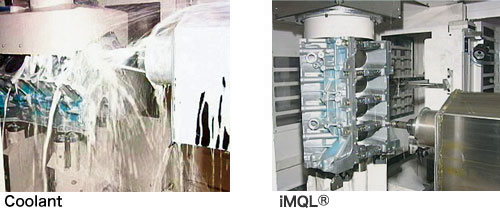 Energy Saving

60% cheaper than medium-pressure coolant through spindle models.


High-Efficiency Machining

HORKOS technology provides high-efficiency machining solutions to processes that have traditionally been responsible for slowing line throughput. Machining centers combining high speed and high rigidity are key to attaining this high efficiency.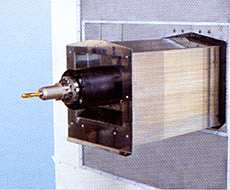 ---


High Precision

Drilling precision of 1,800th hole.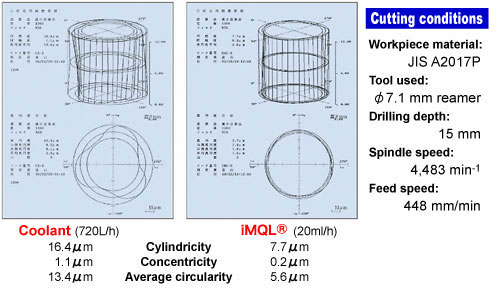 Long Tool Life

Outstanding service life of over 10,000 holes.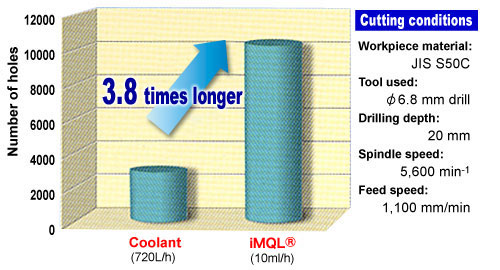 Contact Us
---