Transfer Line FTL / FMS

Advanced production lines to meet diverse demands
Flexibility combined with productivity
Drawing on our experience as a manufacturer of special-purpose machinery, HORKOS helps to achieve greater efficiency by manufacturing and installing high-precision / high-efficiency special-purpose machines for use in time-consuming special machining processes. Advanced, highly flexible lines can be created by configuring machining cells at each major node.
Cell Standardization
Since cells are standardized, they can be combined to construct basic lines, reducing cost.
Meets Diverse Demands
Cells are available in a wide range of variations, and for machining work pieces of several different sizes, enabling the optimum lines to meet diverse demands.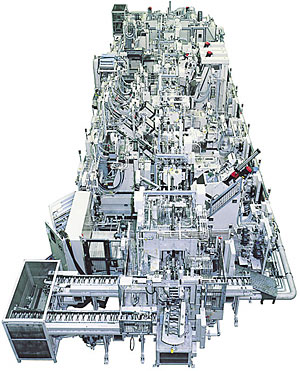 ---
Contact Us
More about Transfer Line FMS / FTL >>