iMQL®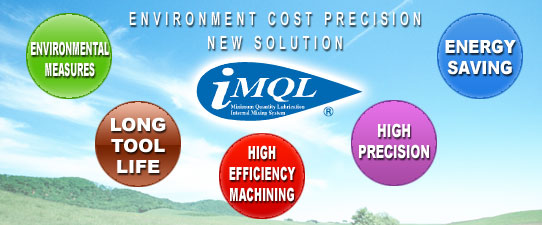 History of dry machining development
HORKOS CORP is the pioneer to apply for semi dry machining by mixing outside method and outside nozzle for cast iron parts in 1992. After that, we researched the application for more difficult machining and overcome problems by improving equipment.
Hole processing of aluminum has a lot of problems by adhesion and has been considered to be difficult for dry machining. However, the application of semi dry machining was presently realized in the process of drilling, tap, fluteless tap, burnishing drill, gun drill, gun reamer, and etc. by using Mixing Inside Spindle MQL Equipment.
Also, our achievement was praised. And we received the Onizuka Invention Service Award in the 23rd Invention Award, and also received the Secretary's Award from Science and Technology Agency in the 19th Science and Technology Promotion Service Award in Japan.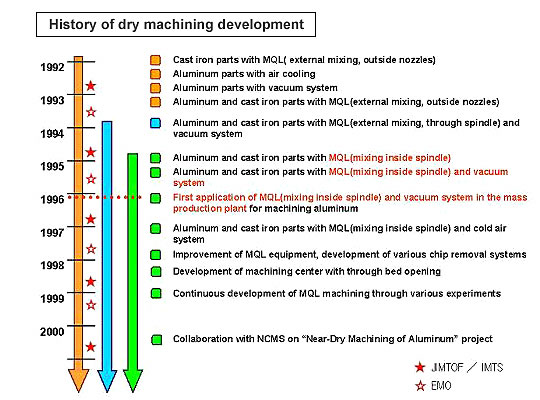 ---

The Onizuka Invention Service Award
in the 23rd Invention Award
1998/2/20
The Secretary's Award from Science and Technology Agency in the 19th Science and Technology Promotion Service Award
1999/4/13
---
Contact Us
---