N series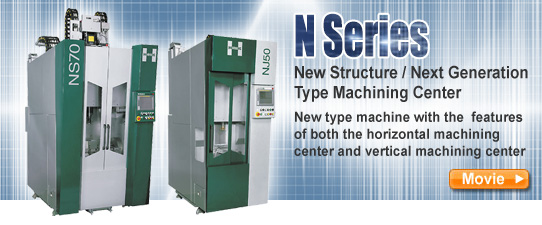 ---

Products Charactristics
---
Bedless Structure
- Space saving with Bedless
- High accuracy with Bedless
- High rigidity with Bedless
Space saving with Bedless
Locating maintenance equipments at front and rear sides of the machine, it can save the maintenance from both sides, can install machine with few space between machines and set it along the wall as machine lay-out.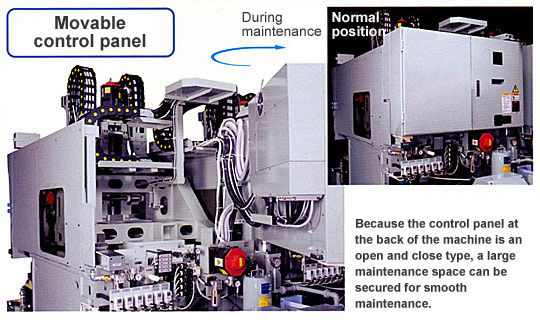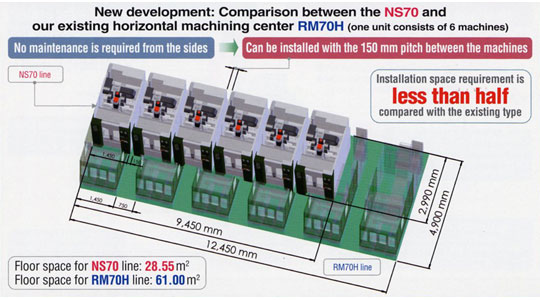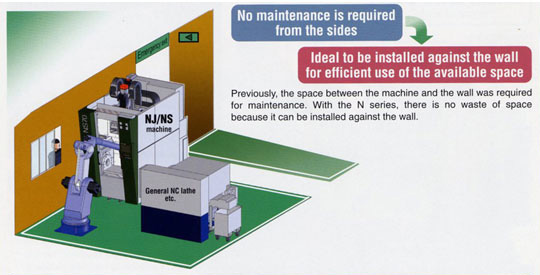 "ZERO" wasted space with the new type N series machining center
Reduction of the wasted space for shaft machining when our existing horizontal machining center RS50H is switched to the NJ50.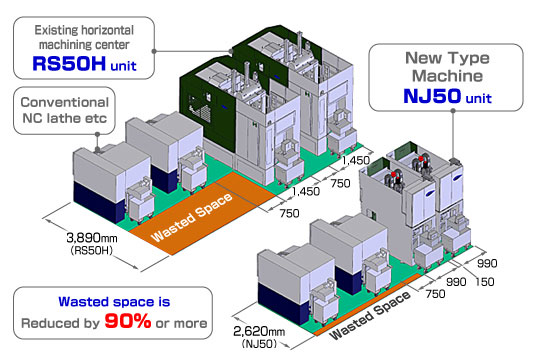 High accuracy with Bedless
Below the workpiece, there is no component because of bedless structure. With this structure, it enable the drops of machining chip or cutting liquid (coolant) not to touch the machine. Therefore, there is few heat effect by chips or coolant to the machine, and machining accuracy can be kept in good condition for a long continuous operation.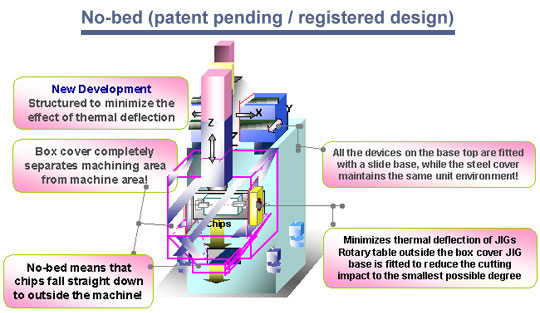 High rigidity with Bedless
Fixures and spindle sliding unit is fixed on the same body. This shortens the distance from machining point (top edge of the tool) and workpiece on fixture, and minimize the power loop for achieving high rigidity performance.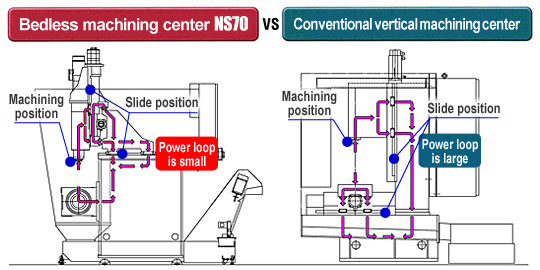 Because the distance from the machining position to each slide is short, the power loop is small, optimizing the power transfer to achieve highly efficient machining.
Because the machining position is distant from each slide, the power loop is bound to be large, i.e., its power transfer efficiency is lower than that of the NS70.
---

Contact Us